FESTIVAL
About Hiroshima Animation Season
The Hiroshima Animation Season is an international animation festival that will be held for the first time in August 2022.
The festival has three pillars: "Competition" that chooses Grand Prix from the submitted films all around the world,
"Awards" to honor and evaluate the artists from Asia and Pan-Pacific areas,
and "Academy" that combines animation with education.

Hiroshima Animation Season 2022 is held from August 17 to 21 at some venues in Hiroshima City
including JMS Aster Plaza as the main venue.
H-AIR
Hiroshima Artist in Residence
Three artists selected from all around the world stay in Hiroshima City for six months to create new works and interact with local residents.
Presented by

Sponsored by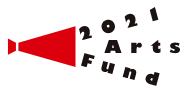 Organized by: Hiroshima Festival Organizing Committee Office
Cooperation:

JAPAN ANIMATION ASSOCIATION
Japan Society for Animation Studies, The Association of Japanese Animations
Embassy of Canada, Taipei Economic and Cultural Representative Office in Japan Taiwan Cultural Center in Tokyo


Délégation générale du Québec à Tokyo, Embassy of Switzerland in Japan, Embassy of Ukraine in Japan, Institut français du Japon
Special Cooperation: Hijiyama University, Tokyo University of the Arts, Sanikleen Chugoku
Special Cooperation (Subtitling for Special Screening): Yasuda Woman's University
Cooperation for Subtitling: Japan Visualmedia Translation Academy
Cooperation (Subtitles): New Chitose Airport International Animation Festival, SKIP CITY International D-Cinema Festival, Tokyo International Film Festival
Cooperation (Marche fixture production): Anabuki College of Design, Anabuki Gakuen
Supported by: Ministry of Internal Affairs and Communications, Ministry of Foreign Affairs, Ministry of Economy, Trade and Industry, Agency for Cultural Affairs, Japan Tourism Agency, Hiroshima Prefecture, Hiroshima City, Hiroshima City Board of Education, Kure City, Takehara City, Mihara City, Miyoshi City, Otake City, Higashi-Hiroshima City, Hatsukaichi City, Aki Takata City, Etajima City, Fuchu Town, Kaida Town, Kumano Town, Saka Town, Akiota Town, Kitahiroshima Town, Osaki-kamijima Town, Sera Town, Iwakuni City, Yanai City, Suo-Oshima Town, Waki Town, Kaminoseki Town Town, Tabuse Town, Hirao Town, Hamada City, Misato Town, Ounan Town